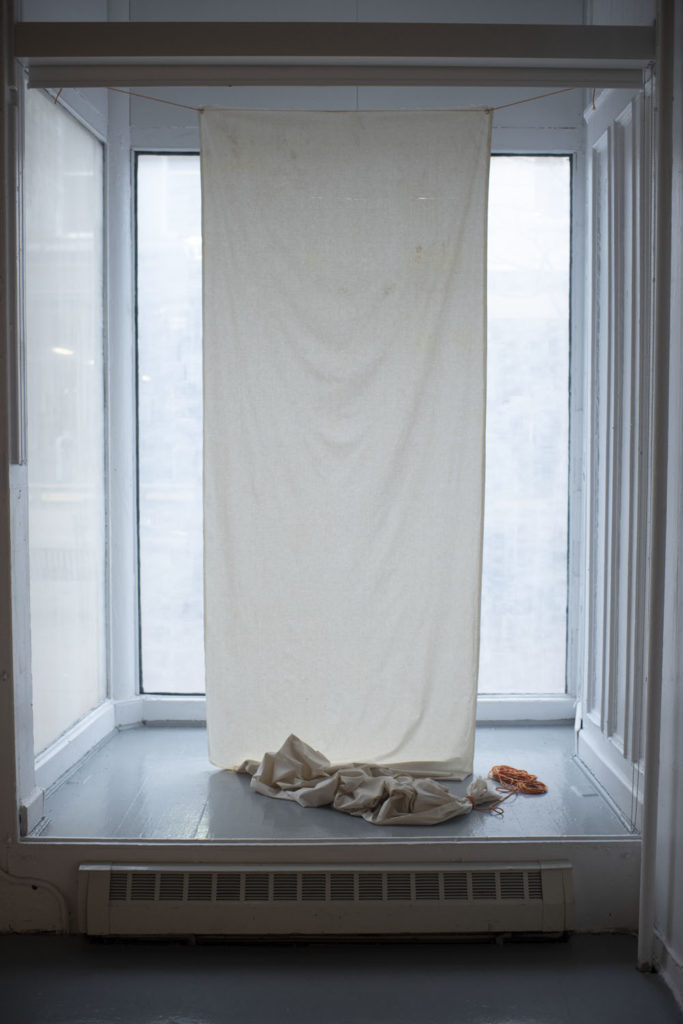 Video work documenting the daily ritual of towing 6 meters of raw cotton behind my canoe as I paddled 367km along the Teslin and Yukon rivers'. The yardage picking up traces of sediments +
organic matter – travelling immersed, a perspective
I corporeally could not access.
Summer 2018, YT

traces
reactive dye on cotton, upholstered box, 1 channel video,
unbleached cotton [artefact from performance]

Wayfinding, Anna Leonowens Gallery, Halifax. April 2019

.
.
.
.
.
.